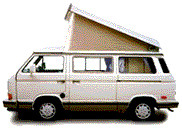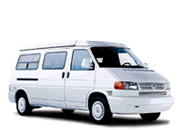 Date:

         

Sun, 30 Mar 1997 19:50:39 -0500 (EST)




Sender:

       

Vanagon Mailing List <vanagon@vanagon.com>




From:

         Gcarlen@aol.com


Subject:

      

It RUNS, It RUNS!


Finally, my van is running again since Christmas!  Thanks to those of you who
gave me feedback about pulling the other head to check its gaskets.  



I ended up taking the suggestion of someone (can't remember who) and pulled
the pluges from the passenger side to see if I had the same syptoms of a
blown internal head gasket. Everything looked fine on the passenger side, so
I only opened up the driver side head.  Sure enough, the on of the thin green
o-rings was blown.  



Replaced it and reinstalled everything.  Started up and everything rang
great.  Wife and child had a wonderful trouble free 400 mile trip this
weekend.



Thanks again for all the advice and feedback.



Gregg Carlen
85 Westy, 76 Goldwing, 51 Plymouth, 75 Mercedes, 69 Alcort...need more toys!




---
Back to: Top of message | Previous page | Main VANAGON page
---
Please note - During the past 17 years of operation, several gigabytes of Vanagon mail messages have been archived. Searching the entire collection will take up to five minutes to complete. Please be patient!

---
Return to the archives @ gerry.vanagon.com
---
The vanagon mailing list archives are copyright (c) 1994-2011, and may not be reproduced without the express written permission of the list administrators. Posting messages to this mailing list grants a license to the mailing list administrators to reproduce the message in a compilation, either printed or electronic. All compilations will be not-for-profit, with any excess proceeds going to the Vanagon mailing list.
Any profits from list compilations go exclusively towards the management and operation of the Vanagon mailing list and vanagon mailing list web site.