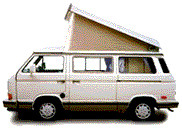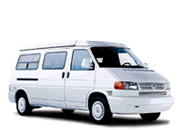 Date:

         

Sat, 1 Apr 2000 00:09:09 -0500




Reply-To:

     

David Beierl <dbeierl@IBM.NET>




Sender:

       

Vanagon Mailing List <vanagon@gerry.vanagon.com>




From:

         David Beierl <dbeierl@IBM.NET>


Subject:

      Re: High Beam LED? again
 


In-Reply-To:

  

<3.0.3.32.20000331202311.00745668@mail.abccom.bc.ca>




Content-Type:

 

text/plain; charset="us-ascii"; format=flowed


Sorry to disagree, David.  It's a light bulb.  When these puppies were
built, there was no such thing as a blue LED, or a white one.  You could
substitute a blue LED now by calculating the proper value of resistor and
substituting it for the existing one -- solder to the resistor leads and
then clip out the old resistor.  If you want the formula to calculate the
resistor, let me know.



david



At 23:23 3/31/2000, David Marshall wrote:
>The "indicator" is a white LED with a blue cover over the top of it.
>Basically the 12V from the highbeam goes to a resistor and then to the LED



David Beierl - Providence, RI
  http://pws.prserv.net/synergy/Vanagon/
'84 Westy "Dutiful Passage"
'85 GL "Poor Relation"

---
Back to: Top of message | Previous page | Main VANAGON page
---
Please note - During the past 17 years of operation, several gigabytes of Vanagon mail messages have been archived. Searching the entire collection will take up to five minutes to complete. Please be patient!

---
Return to the archives @ gerry.vanagon.com
---
The vanagon mailing list archives are copyright (c) 1994-2011, and may not be reproduced without the express written permission of the list administrators. Posting messages to this mailing list grants a license to the mailing list administrators to reproduce the message in a compilation, either printed or electronic. All compilations will be not-for-profit, with any excess proceeds going to the Vanagon mailing list.
Any profits from list compilations go exclusively towards the management and operation of the Vanagon mailing list and vanagon mailing list web site.