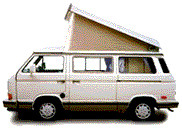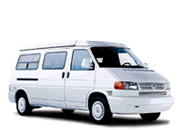 Date:

         

Mon, 8 Jan 2001 17:46:29 -0800




Reply-To:

     

Susan Bernavich <susanb@WIZZARDS.NET>




Sender:

       

Vanagon Mailing List <vanagon@gerry.vanagon.com>




From:

         

Susan Bernavich <susanb@WIZZARDS.NET>




Subject:

      Re: Diesel question
 


Content-Type:

 

text/plain; charset=us-ascii; x-mac-type="54455854";
              x-mac-creator="4D4F5353"





Hi...I have a 1983 Diesel....I was told by the PO that I needed to pull it out all the way...about 2 inches and let the engine warm up for at least one minute push in half way...wait another minute and put in all the way....I met a man in Canada that said it should be done all the time even in warm weather...so I am consistant about that ...note it doesn't come out very
easily...pushes in much easier..........Susan B.  83 diesel 'Harold' 86,000 and running great.........



Donna Stewart wrote:



> It's the "cold start knob" - I'm told it changes the amount of fuel or timing of fuel as it goes into injector to help the engine going when it's cold.  Mine's busted - went to the dealer and cable is expensive (don't remember how much), but I live in California so I haven't needed it all winter.  I think in a Rabbit it came out about 2 inches - hard to remember back that far!
>
> Donna, 1982 Diesel, run the commute with her this morning
>
> >>> "Frederick M. Wasserstein" <vwvan@CORNHUSKER.NET> 01/08/01 02:37PM >>>
> I think you did brake the cable mine only comes out about an inch and is
> very stiff. Does anyone out there know exactly what the knob does and where
> to get a replacement cable? And yes your suggestions helped alot and I
> cannot believe that anyone could charge $45.00 to do that. It only took my
> wife and I 10 minutes to get it in, and it hasn't fallen out yet :-)).
> Fred
> 1982 Vanagon Westy Diesel "Sammy"
> 1984 GMC Suburban Diesel 4 X 4 " The Beast"
> ----- Original Message -----
> From: "Michael E. Pidcoe" <pidcoe@sprintmail.com>
> To: "Frederick M. Wasserstein" <vwvan@cornhusker.net>
> Sent: Monday, January 08, 2001 4:28 PM
> Subject: Diesel question
>
> > Hi Fred,
> > My '82 Diesel's choke (for lack of a better name) knob used to only pull
> > out about an inch or so from the dash and was very stiff.  Today it
> > pulled about two and a half inches out and was quite smooth.  I popped
> > the engine lid open an after a little searching, found where it attaches
> > and expected to see it broken or something.  It looked OK.  I pushed it
> > in and checked the location of the lever where it attaches and then
> > pulled it back out.  The lever seems to moving the same distance as the
> > cable pulls.
> > My question is this.  Do you think that the cable was just stuck?  I
> > have only had the van for a few weeks and I assumed that the one inch
> > pull was normal.  Now that I see what it is tugging on, I am thinking
> > that it must have been stuck or something.
> > Thanks,
> > Mike Pidcoe
> > '82 Diesel (Hanagon-Blue)
> > '86 syncro (suby powered - very very soon)
> >
> > PS.  Did my side window installation tips help at all?

---
Back to: Top of message | Previous page | Main VANAGON page
---
Please note - During the past 17 years of operation, several gigabytes of Vanagon mail messages have been archived. Searching the entire collection will take up to five minutes to complete. Please be patient!

---
Return to the archives @ gerry.vanagon.com
---
The vanagon mailing list archives are copyright (c) 1994-2011, and may not be reproduced without the express written permission of the list administrators. Posting messages to this mailing list grants a license to the mailing list administrators to reproduce the message in a compilation, either printed or electronic. All compilations will be not-for-profit, with any excess proceeds going to the Vanagon mailing list.
Any profits from list compilations go exclusively towards the management and operation of the Vanagon mailing list and vanagon mailing list web site.