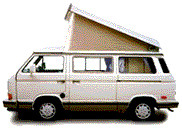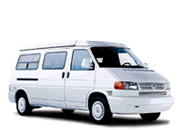 Date:

         

Thu, 11 Jan 2001 16:37:36 EST




Reply-To:

     

kenneth d lewis <kdlewis@JUNO.COM>




Sender:

       

Vanagon Mailing List <vanagon@gerry.vanagon.com>




From:

         kenneth d lewis <kdlewis@JUNO.COM>


Subject:

      

Re: how did this happen ... ?


 


Steve;
        After you get the wires back on in the right order here's a tip:
Somehow mark the wires and cap so it never happens again. I have done it
in two ways. One with a fine point indelible marker like a Sharpie. Write
on the distributor and the corresponding wire end. The other end I put
one wire tie(zip style) on the number one wire near the spark plug. Two
on the number two and three on the number three. I don' put any on the
number four.
        This way under times of mild duress, even though I have worked on
flat fours for dozens of years, re-assembly is idiot proof(no offense).



Drive Safely & Good Luck
Ken Lewis    <Kernersville,NC>
86 VW crewcab;60 356B Coupe
--------------------------------------------------



________________________________________________________________
GET INTERNET ACCESS FROM JUNO!
Juno offers FREE or PREMIUM Internet access for less!
Join Juno today!  For your FREE software, visit:
http://dl.www.juno.com/get/tagj.

---
Back to: Top of message | Previous page | Main VANAGON page
---
Please note - During the past 17 years of operation, several gigabytes of Vanagon mail messages have been archived. Searching the entire collection will take up to five minutes to complete. Please be patient!

---
Return to the archives @ gerry.vanagon.com
---
The vanagon mailing list archives are copyright (c) 1994-2011, and may not be reproduced without the express written permission of the list administrators. Posting messages to this mailing list grants a license to the mailing list administrators to reproduce the message in a compilation, either printed or electronic. All compilations will be not-for-profit, with any excess proceeds going to the Vanagon mailing list.
Any profits from list compilations go exclusively towards the management and operation of the Vanagon mailing list and vanagon mailing list web site.