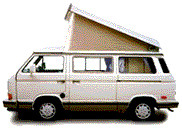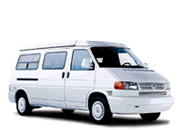 Date:

         

Fri, 12 Jan 2001 22:54:32 +1200




Reply-To:

     

Andrew Grebneff <andrew.grebneff@STONEBOW.OTAGO.AC.NZ>




Sender:

       

Vanagon Mailing List <vanagon@gerry.vanagon.com>




From:

         Andrew Grebneff <andrew.grebneff@STONEBOW.OTAGO.AC.NZ>


Subject:

      Re: New Microbus Website


Content-Type:

 

text/plain; charset="us-ascii"


>Reminds me of a conversation over beer a few years back. A buddy (who made
>a very nice living buying and selling vintage Jaguars all over the world) was
>saying how that what you drove made a statement about who you were. I enquired
>what
>statement he though I was making with my rusted out, goat vomit green '78
>Westy.
>Without batting an eye, he relpied "That's the vehicle of someone who doesn't
>give
>a s**t". He was probably right.
>
>So what does a vanagon say about us all???






Well, Jags (as with most other English makes of the 70s and later) are
well-known for really bad reliability, current models included.



On top of that Jags (even new ones) look ugly, handle poorly, SUCK fuel
like there's no tomorrow and are a bodyshop's delight.

---
Back to: Top of message | Previous page | Main VANAGON page
---
Please note - During the past 17 years of operation, several gigabytes of Vanagon mail messages have been archived. Searching the entire collection will take up to five minutes to complete. Please be patient!

---
Return to the archives @ gerry.vanagon.com
---
The vanagon mailing list archives are copyright (c) 1994-2011, and may not be reproduced without the express written permission of the list administrators. Posting messages to this mailing list grants a license to the mailing list administrators to reproduce the message in a compilation, either printed or electronic. All compilations will be not-for-profit, with any excess proceeds going to the Vanagon mailing list.
Any profits from list compilations go exclusively towards the management and operation of the Vanagon mailing list and vanagon mailing list web site.