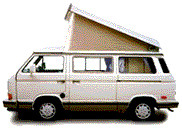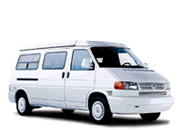 Date:

         

Tue, 6 Mar 2001 09:22:11 -0800




Reply-To:

     

Mark Keller <kelphoto@ISLANDNET.COM>




Sender:

       

Vanagon Mailing List <vanagon@gerry.vanagon.com>




From:

         Mark Keller <kelphoto@ISLANDNET.COM>


Subject:

      O2 sensors effect on power


Content-Type:

 

text/plain; charset=us-ascii





The O2 sensor is only used on engines with catalytic convertors.  The
pre cat Bosch fuel injection system is quite capable of giving accurate
fuel mixture in operational service.  The O2 sensor's main function, IMO
is to safeguard a too rich mixture and thus a cat meltdown.



IMO the reason a the vanagon horsepower rating drops from 95 to 90 is
that the O2 sensor loop or rich lean cycling means that the engine is
running lean half of the time. The rich side of the loop is at .75
volts, while max power is at .84 volts of O2 sensor output.



It is impossible for a Digifant O2 sensored fuel injection system to
provided more power than a non-senosred digijet, because the digifant
will never set optimum power fuel mixture, while the digijet system can
be set to deliver optimum fuel mixture all the time.



Sincerely,



Mark Keller
91 Carat
Cowichan, Bay B.C.

---
Back to: Top of message | Previous page | Main VANAGON page
---
Please note - During the past 17 years of operation, several gigabytes of Vanagon mail messages have been archived. Searching the entire collection will take up to five minutes to complete. Please be patient!

---
Return to the archives @ gerry.vanagon.com
---
The vanagon mailing list archives are copyright (c) 1994-2011, and may not be reproduced without the express written permission of the list administrators. Posting messages to this mailing list grants a license to the mailing list administrators to reproduce the message in a compilation, either printed or electronic. All compilations will be not-for-profit, with any excess proceeds going to the Vanagon mailing list.
Any profits from list compilations go exclusively towards the management and operation of the Vanagon mailing list and vanagon mailing list web site.