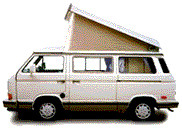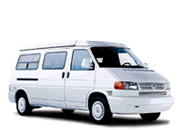 Date:

         

Thu, 20 Nov 2003 09:36:36 -0800




Reply-To:

     

"Mike D." <md03@XOCHI.COM>




Sender:

       

Vanagon Mailing List <vanagon@gerry.vanagon.com>




From:

         

"Mike D." <md03@XOCHI.COM>




Subject:

      

Cold weather advice?




In-Reply-To:

  

<20031119225058.E3FE45B7C3@smaug.dreamhost.com>




Content-Type:

 

text/plain; charset="us-ascii" ; format="flowed"


I've owned my 85 westy full camper for less than a year, and it's
never seen temperatures below freezing.  I'm taking it to the
mountains tonight.  Any advice on what to do or not to do to
'winterize' it?  I don't think the temperatures will drop below 20F.



- Do I need to drain the fresh water tank?
- Do I need to evacuate all water from the sinnk water pump & tubing?
- It has a low oil pressure problem, so I've been running 20w50.  Is
this going to cause trouble?
- any issues with running the fridge in cold weather?  Do I have to
worry about icing or will the thermostat work.



All advice appreciated -- thx!

---
Back to: Top of message | Previous page | Main VANAGON page
---
Please note - During the past 17 years of operation, several gigabytes of Vanagon mail messages have been archived. Searching the entire collection will take up to five minutes to complete. Please be patient!

---
Return to the archives @ gerry.vanagon.com
---
The vanagon mailing list archives are copyright (c) 1994-2011, and may not be reproduced without the express written permission of the list administrators. Posting messages to this mailing list grants a license to the mailing list administrators to reproduce the message in a compilation, either printed or electronic. All compilations will be not-for-profit, with any excess proceeds going to the Vanagon mailing list.
Any profits from list compilations go exclusively towards the management and operation of the Vanagon mailing list and vanagon mailing list web site.