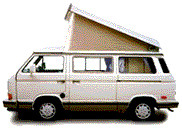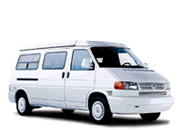 Date:

         

Sat, 18 Sep 2004 20:09:39 -0700




Reply-To:

     

jbange <hfinn@INGRATES.NET>




Sender:

       

Vanagon Mailing List <vanagon@gerry.vanagon.com>




From:

         jbange <hfinn@INGRATES.NET>


Subject:

      

Re: Harrowing Vanagon Honeymoon Adventure




In-Reply-To:

  

<BD70CF99.56878%gnarlodious@earthlink.net>




Content-Type:

 

text/plain; charset="us-ascii"; format=flowed


>Isn't this the same story we discussed last year? Didn't we decide the
>driver was a putz?
>
>-- Gnarlie



I wasn't around last year, but I think we can safely say that yeah, that
guy is a complete dope. If the part where he parks in sand isn't bad
enough, this part surely guarantees him some sort of prize: "But the heat
in the van can't compete, it gets cold, and ice begins to build up on the
windshield. We somehow make it to the top of this mountain road and begin
our descent. I'm thinking, "As long as we're going straight we should be
okay." And then the car slides..."  All right Captain Genius! Driving down
a mountain road in icing conditions without chains! It's amazing how much
"bad luck" can actually be pinned on "bad judgement".



John Bange
'90 Vanagon "Geldsauger"

---
Back to: Top of message | Previous page | Main VANAGON page
---
Please note - During the past 17 years of operation, several gigabytes of Vanagon mail messages have been archived. Searching the entire collection will take up to five minutes to complete. Please be patient!

---
Return to the archives @ gerry.vanagon.com
---
The vanagon mailing list archives are copyright (c) 1994-2011, and may not be reproduced without the express written permission of the list administrators. Posting messages to this mailing list grants a license to the mailing list administrators to reproduce the message in a compilation, either printed or electronic. All compilations will be not-for-profit, with any excess proceeds going to the Vanagon mailing list.
Any profits from list compilations go exclusively towards the management and operation of the Vanagon mailing list and vanagon mailing list web site.