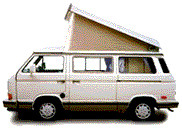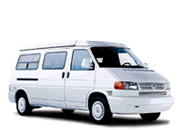 Date:

         

Tue, 21 Sep 2004 15:54:48 -0700




Reply-To:

     

Mark Thoma <mpthoma2003@YAHOO.COM>




Sender:

       

Vanagon Mailing List <vanagon@gerry.vanagon.com>




From:

         

Mark Thoma <mpthoma2003@YAHOO.COM>




Subject:

      

Seamless




Content-Type:

 

text/plain; charset=us-ascii


Hi all,
at the risk of starting some thread (again) that will have a half life of almost as long as plutonium . . .
I've decided to make my van seamless.  Just because I want a cleaner look once it's all painted.
First the van is COMPLETELY RUSTFREE!  As in completely rustfree.  In other words no rust anywhere.  Not in the seams, not underneath, not in the engine compartment, not behind the seams, i.e. RUSTFREE!
So worrying about rust coming back really isn't a concern.  Since it's rustfree.
Now I fully expect some of you to disregard the two preceeding paragraphs and begin discussing how rust is always a problem. NOT!
So after discussing how to take the van to a seamless state with some of you and my friendly local bodyman he said I had one of three options.
1) lead
2) mig/tig weld the seams closed
3) a bondo-like product that is not widely used.
The downside of lead is hardly anyone knows how to use it and the van's body panels really aren't thick enough to take the heat required to do lead without warping considerably.
The downside of mig/tig welding is the same as lead although the seams could be "buttoned up a small section at a time the heat generated would probably result in warpage as well.  Add to that the fact that I've already spent considerable time using sound deadening asphalt panels, painted over with "cool patch" and fiberglass insulation on all of the interior areas and some of that would melt or worse if heat was applied to the outside of the panel.
He suggested option number three.  Specifically a product called "metal to metal" made by the Evercoat company. It has the consistancy of Bondo but looks like an aluminum paste.  It's catylized (sp?) and sets up in under five minutes so you can only mix up a little bit at a time and fill in about 24 inches of seam before it starts to set up.  He says "metal to metal" is tons stronger that Bondo and is what professional bodymen (and bodywomen) use when doing customs.
We'll see.
Mind you I started by digging out all of the old caulk, sandblasting down to metal, and digging the sand out of the seam with a knife before applying the "metal to metal."  I gotta say at this point the stuff looks pretty impressive.  The stuff advertises that is not permeable to water and has near permanent adherence to bare metal.
I'll keep you all apprised.
By the way did mention that the van has NO RUST?  :-)
mark thoma






---------------------------------
Do you Yahoo!?
vote.yahoo.com - Register online to vote today!

---
Back to: Top of message | Previous page | Main VANAGON page
---
Please note - During the past 17 years of operation, several gigabytes of Vanagon mail messages have been archived. Searching the entire collection will take up to five minutes to complete. Please be patient!

---
Return to the archives @ gerry.vanagon.com
---
The vanagon mailing list archives are copyright (c) 1994-2011, and may not be reproduced without the express written permission of the list administrators. Posting messages to this mailing list grants a license to the mailing list administrators to reproduce the message in a compilation, either printed or electronic. All compilations will be not-for-profit, with any excess proceeds going to the Vanagon mailing list.
Any profits from list compilations go exclusively towards the management and operation of the Vanagon mailing list and vanagon mailing list web site.