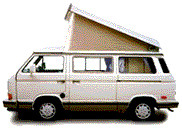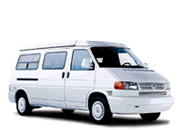 Date:

         

Mon, 7 Nov 2005 11:09:55 -0500




Reply-To:

     

Roger Sisler <rogersisler2000@YAHOO.COM>




Sender:

       

Vanagon Mailing List <vanagon@gerry.vanagon.com>




From:

         Roger Sisler <rogersisler2000@YAHOO.COM>


Subject:

      

Re: Bolt breakage on thermostat... what to do?? (WAS: Re:
              changing thermostat on 1.9l)


It sounds like you are doing a waterpump change out on  a 1.9.I feel your
pain.I did the same thing as you snapping bolt heads off.Just couldnt stop
with one head though.The advice here is to leave those bolts ALONE ! This
is too late for you,but some other grasshopper may see this.  I spent a
sunday at the yard getting one off another vanagon. A few weeks ago I
reattempted to fix my old housing , and I think it can be fixed.The keys
are heat and strong vice grips. I had studs remaining from the broken
bolts. I used mapp gas for many minutes on the stud and I got one out.The
remaining stud is still waiting for another day when I got nothing to do.If
there were 50 lower thermistat housings with 100 bolts, all would be
snapped off trying to get that stupid flange off(it doesnt need to come
off, and a new gasket for this comes with the water pump kit,so how would
you know?).

---
Back to: Top of message | Previous page | Main VANAGON page
---
Please note - During the past 17 years of operation, several gigabytes of Vanagon mail messages have been archived. Searching the entire collection will take up to five minutes to complete. Please be patient!

---
Return to the archives @ gerry.vanagon.com
---
The vanagon mailing list archives are copyright (c) 1994-2011, and may not be reproduced without the express written permission of the list administrators. Posting messages to this mailing list grants a license to the mailing list administrators to reproduce the message in a compilation, either printed or electronic. All compilations will be not-for-profit, with any excess proceeds going to the Vanagon mailing list.
Any profits from list compilations go exclusively towards the management and operation of the Vanagon mailing list and vanagon mailing list web site.