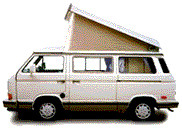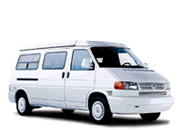 Date:

         

Mon, 12 Oct 2009 14:39:28 -0700




Reply-To:

     

Jeffrey Vickers <jeff@VICKERSDESIGN.COM>




Sender:

       

Vanagon Mailing List <vanagon@gerry.vanagon.com>




From:

         Jeffrey Vickers <jeff@VICKERSDESIGN.COM>


Subject:

      

Re: diff lock woes


 


In-Reply-To:

  

<7b2ce2240910121341w4b5a9f96m87df8096af9b4063@mail.gmail.com>




Content-Type:

 

text/plain; charset=US-ASCII; format=flowed; delsp=yes





Yep, you'd notice the scrubbing on the pavement. Have you tried
jacking up the rear end and climbing under there and watching the
actuator while someone engages it and you slowly turn the back wheels?
My diff lock was stuck too because of a slightly bent actuator cage.
The bent cage would allow movement of the pin but not enough to go all
the way into the tranny. I pulled out the knob and got under there
with a big-arse screwdriver and tweaked the cage a little while
spinning the tire and it popped in. I lubed the heck out of the whole
assembly and just kept trying to find that sweet spot and finally did.



Jeff
On Oct 12, 2009, at 1:41 PM, Bruce Todd wrote:



>
>
> On Mon, Oct 12, 2009 at 11:34 AM, Jeffrey Vickers <jeff@vickersdesign.com
> > wrote:
> Are you sure its not engaging when driven? Sometimes it takes a while
> to engage. You've got to get the front and rear to turn at a different
> rate - like going into a corner.
>
> I've slowly turned corners and have zig zagged up and down my street
> - to no avail.  If engaged I think I would notice the different
> handling especially attempting to turn the steering wheel...the back
> wheels would skip across the pavement.  My mechanic suggested I keep
> trying as well.

---
Back to: Top of message | Previous page | Main VANAGON page
---
Please note - During the past 17 years of operation, several gigabytes of Vanagon mail messages have been archived. Searching the entire collection will take up to five minutes to complete. Please be patient!

---
Return to the archives @ gerry.vanagon.com
---
The vanagon mailing list archives are copyright (c) 1994-2011, and may not be reproduced without the express written permission of the list administrators. Posting messages to this mailing list grants a license to the mailing list administrators to reproduce the message in a compilation, either printed or electronic. All compilations will be not-for-profit, with any excess proceeds going to the Vanagon mailing list.
Any profits from list compilations go exclusively towards the management and operation of the Vanagon mailing list and vanagon mailing list web site.