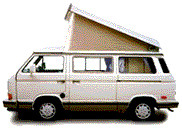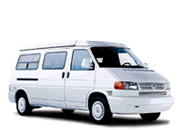 Date:

         

Tue, 13 Dec 2016 06:12:38 +0000




Reply-To:

     

Mike Miller <mwmiller6@ATT.NET>




Sender:

       

Vanagon Mailing List <vanagon@gerry.vanagon.com>




From:

         

Mike Miller <mwmiller6@ATT.NET>




Subject:

      bad back so bad van problem


Content-Type:

 

text/plain; charset=UTF-8





Vanaroners,
I appolgize for the use of band widtch but but as I posted earlier my power steering rack, 87 syncro, is moaning when the wheel turns. Several people responded with suggestions, for which I thank you all. But they all depend on my either 1] being able to get around the van and check fluid levels, etc. or 2] getting the van to a guy who can do those things.
My back is making worse sounds than the power steering rack, or rather I am when I try and use it. 
To that end does anyone know of a back fixit person in the North bay area of the San Francisco bay area? This is probably related to stenosis, and/or a bulging disk so accupuncture and the like is probably not appropriate. I have someone for surgery if that becomes necessary but I'd like an alternate to that.
Please send any suggestions you may have.
Mike M with the bad back
in Cotati, just follow the moaning and crying sounds.
 

---
Back to: Top of message | Previous page | Main VANAGON page
---
Please note - During the past 17 years of operation, several gigabytes of Vanagon mail messages have been archived. Searching the entire collection will take up to five minutes to complete. Please be patient!

---
Return to the archives @ gerry.vanagon.com
---
The vanagon mailing list archives are copyright (c) 1994-2011, and may not be reproduced without the express written permission of the list administrators. Posting messages to this mailing list grants a license to the mailing list administrators to reproduce the message in a compilation, either printed or electronic. All compilations will be not-for-profit, with any excess proceeds going to the Vanagon mailing list.
Any profits from list compilations go exclusively towards the management and operation of the Vanagon mailing list and vanagon mailing list web site.