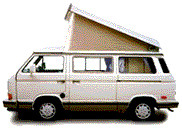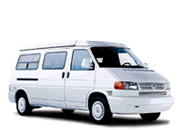 Date:

         

Tue, 11 Mar 97 15:19:39 EST




Sender:

       

Vanagon Mailing List <vanagon@vanagon.com>




From:

         "Drew B. Farenwald" <dbf@jewel.arl.mil>


Subject:

      

Re: vanagon dependable jd powers study


> We bought an Acura Legend new, instead.  Zero problems in 165k miles, but
> we hardly drive it anymore. My wife likes the 1986 Vanagon much better
> as a kid-hauler.  Too bad there's nothing to replace them currently.  Even
> the new VW's are not an option, as she refuses to consider automatics.



	There should be plenty of 93 EVs with the 5-speed stick out there
on the used market.  I know
there's at least one.  ;-)



And I agree, automatic is not an option. It's a sentence.



--Drew
95 EV-C (Beulah), with a stick.
& fondly remembering 93 EV (Stella) with a stick.




---
Back to: Top of message | Previous page | Main VANAGON page
---
Please note - During the past 17 years of operation, several gigabytes of Vanagon mail messages have been archived. Searching the entire collection will take up to five minutes to complete. Please be patient!

---
Return to the archives @ gerry.vanagon.com
---
The vanagon mailing list archives are copyright (c) 1994-2011, and may not be reproduced without the express written permission of the list administrators. Posting messages to this mailing list grants a license to the mailing list administrators to reproduce the message in a compilation, either printed or electronic. All compilations will be not-for-profit, with any excess proceeds going to the Vanagon mailing list.
Any profits from list compilations go exclusively towards the management and operation of the Vanagon mailing list and vanagon mailing list web site.