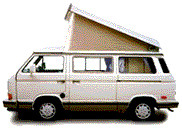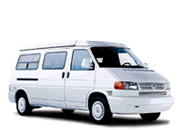 Date:

         

Thu, 3 Nov 2005 11:19:23 -0500




Reply-To:

     

Roger Sisler <rogersisler2000@YAHOO.COM>




Sender:

       

Vanagon Mailing List <vanagon@gerry.vanagon.com>




From:

         Roger Sisler <rogersisler2000@YAHOO.COM>


Subject:

      

Re: Hot Starting Problem


I think it may be a defective part inside the distributor.Either that , or
the hall sender on the firewall. Years ago, I had a Ford Fairmont w/200ci
6cyl. The PO said that it would only start when cold. He would start it up
and drive straight to work. No 7-11 coffee.So this car was worhtless to him
(and toomostother people).Once warmed up ,and if the car was then turned
off, he had to wait 2 hours to restart.Happened to me when I first bought it
(once at a 7-11).Every time. Turned out to be something down inside the
distributor.Forget what it was called.Part of the electronic ignition. The
heat caused the problem to occur.Only took about 5 minutes of running to
happen.

---
Back to: Top of message | Previous page | Main VANAGON page
---
Please note - During the past 17 years of operation, several gigabytes of Vanagon mail messages have been archived. Searching the entire collection will take up to five minutes to complete. Please be patient!

---
Return to the archives @ gerry.vanagon.com
---
The vanagon mailing list archives are copyright (c) 1994-2011, and may not be reproduced without the express written permission of the list administrators. Posting messages to this mailing list grants a license to the mailing list administrators to reproduce the message in a compilation, either printed or electronic. All compilations will be not-for-profit, with any excess proceeds going to the Vanagon mailing list.
Any profits from list compilations go exclusively towards the management and operation of the Vanagon mailing list and vanagon mailing list web site.