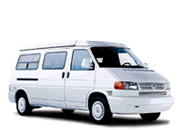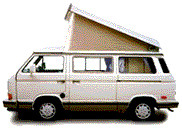 Vanagon Mailing List Information
---
Anyone who loves Volkswagen water-cooled vans should subscribe to this list. It's an endless fount of wisdom and knowledge. Originally founded and run by Gerry Skerbitz, the list is now being hosted out of Tom Carrington's basement just outside Washington, DC. The list moderator is Jim Arnott. You can send him questions at vanagon-request@gerry.vanagon.com.
List Status
May 4th, 2009:
The server that was has been in operation since 2001 experienced a motherboard failure early this morning. A replacement server has been brought online.

October 6th, 2001:
Our new server is up and fully operational. Searches of the archives are faster than ever - Thanks to all who contributed the $$ to make this happen!
More Information
---